7 April 2020 – The day which Singapore officially entered the circuit breaker period. Now, it is no longer just about the front liners battling against COVID-19. Instead, it is about all Singaporeans coming together and doing our part collectively. The Singapore government has implemented several measures to encourage Singaporeans to do their part during this tough period by staying at home. In fact, there was a challenge launched as well. Click HERE to find out more.
Here at Instantly.sg, we want do our part to support this challenge as well. Check out our initiative below!
Contribute to the #SGUnited Photo Mosaic in 3 simple steps
The #SGUnited Photo Mosaic is made up of 5400 photos posted to Instagram that is tagged with #stayhomeforSG, #SingaporeTogether, #SGUnited and #instantlysg. Once we have received 5400 photos, the photo mosaic will be completed, revealing a nice final image. Contribute to this photo mosaic now by following the three steps on the right/below!
To view the progress of our photo mosaic in real time, click on the Play button below. Depending on the quality of your internet connection, it may take some time before you see any animation. Generally speaking, you should see an animation by about 2 minutes after playing the video.  If you wish to view the video in higher resolution, you can click on the gear icon and choose a higher video playing quality.
As of 24 April 2020, the photo mosaic is officially completed. The video below showcases the last few photos before the photo mosaic is completed.
Step 1:
Take a photo of you and your loved ones at home. Edit and beautify your photo accordingly. To avoid any unnecessary cropping, we recommend you to take your photo in square mode (1:1 ratio)
Step 2:
Upload the photo to your PUBLIC* Instagram account. Hashtag your post with #stayhomeforSG, #SingaporeTogether, #SGUnited and #instantlysg. Please note that the post MUST be a single photo only post. 
* It is important that you set your Instagram profile to PUBLIC before uploading your photo. This is to our allow system to obtain your photo. You can turn it back to private about 15 minutes later after you have successfully uploaded your photo. Please also make sure that you hashtag your post accordingly with all the hashtags above. Do double check on the spelling of the hashtags before posting.
Step 3:
Congrats! You have done your part in contributing to this #SGUnited Photo Mosaic. You should have seen your photo appearing on the video on the left*.
* To make sure that you do not miss this moment, please ensure that you press the play button the video first before you start uploading your photo to Instagram. Also, please note your photo will not appear instantaneously. There may be some network lag (depending on your internet connection). Generally speaking, your should see your photo appearing within 3 minutes.
As of 24 April 2020, we have received 5400 photos. As such, the #SGUnited Photo Mosaic is officially completed. See a snippet of the process in the video above.
NOTE: We are still accepting orders for our #stayhomeforSG fridge magnet! See steps below
Commemorate this circuit breaker period with your very own Personalised #stayhomeforSG Fridge Magnet
Choose from 4 different designs!
Limited stock. While stocks last
After doing steps 1 to 3 (as per above), we would have successfully received the photo that you have uploaded to Instagram. Now, you can get this photo of yours printed as a fridge magnet at $10 per magnet*.
This is a perfect way to commemorate this once in a life time circuit breaker period! Years down the road, as you look at this photo, you can then tell stories (to your next generation perhaps) on how you and your loved ones fought against COVID-19 with fellow Singaporeans by staying at home, working from home, cooking daily, or even how you participated in some group exercise sessions together with your friends on Zoom!
To make your purchase, kindly follow the steps below.
* $2 from each purchase will be donated to the Migrants We Care fund.
Step 4: Choose 1 design from the 4 options below
Step 5: Make payment via PayNow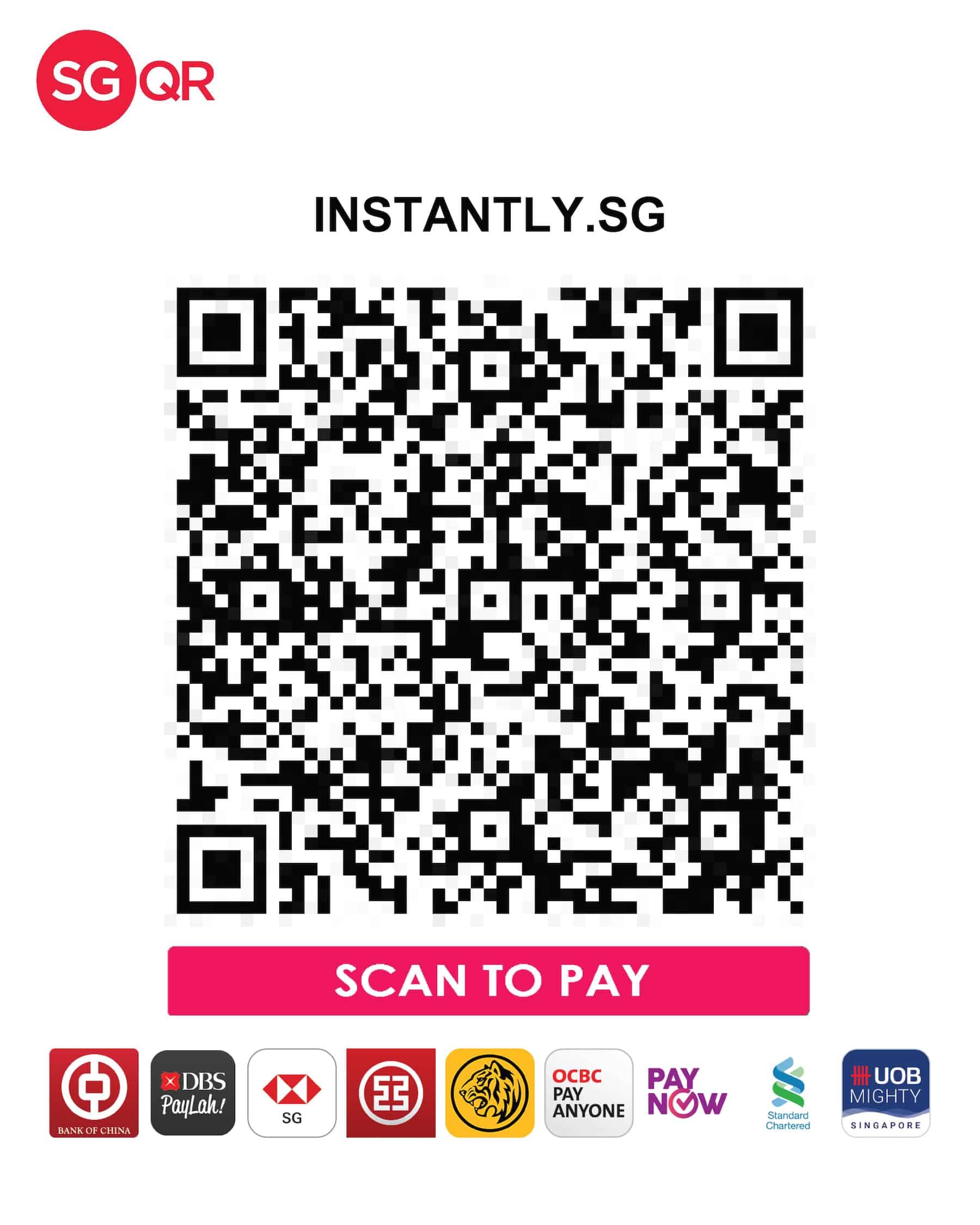 You can do so by scanning the QR code on the left/top using your bank's mobile app. Alternatively, you can enter our UEN which is 201601662G
Pricing is as follows:
1 fridge maget: $10

2 fridge maget: $18

3 fridge maget: $24

4 fridge maget: $32
NOTE: $2 from each purchase will be donated to the Migrants We Care fund.
* Important: Under Reference/Bill Reference No., please put in your Instagram Username
Step 6: Fill in the form below
After successful form submission, we will verify everything accordingly. We will contact you before we mail out your fridge magnet to you.
Frequently Asked Questions
What is the dimension of each fridge magnet
Each fridge magnet is 10.2cm (width) by 15.2cm (height).
I want to purchase all 4 designs. How should I do it?
As mentioned above, 4 fridge magnet is at $32. After making the payment of $32 to us, please fill up the above form accordingly. Because you have chosen to receive 4 different designs, we will get in touch with you separately again (via email or WhatsApp) on which photo of yours should be on which particular design. We will always double confirm everything before we mail out your order.
How will I receive my order
We will mail your order (via normal postage) to the address indicated by you (when you fill up the order form above). Contactless delivery of course 🙂
How long will it take before I receive my order?
Given the current circuit breaker situation, there is a delay in postage/delivery. As such, we are estimating that you should be able to receive your fridge magnet in about 14 days time (after we have confirmed your order).
I have some questions or doubts. How can I contact you?
You can drop us an email at [email protected]
Alternatively if you prefer, you can WhatsApp us at +65 9247 6520 or +65 9838 5294
What material do you print on?
We first print on your photo in high quality glossy photo paper using our photo printer. This photo is then attached to a magnetic sheet backing to form the final fridge magnet. As long as you do not soak the fridge magnet in water or expose it to water/moisture for long, it is certainly very durable and can last a lifetime. 
I am not seeing my uploaded photo appearing on your live stream video. I am not sure if you have received my photo. What should I do?
Most of the time, this could be due to any of the following reasons
Your Instagram profile is not set to PUBLIC

Please set it to PUBLIC first before you post and upload your photo.

You have typed the wrong hashtags

The hashtags are #stayhomeforSG, #SingaporeTogether, #SGUnited and #instantlysg
Please double check on your spelling
Another reason could be that your photo has indeed appeared on our live stream video. However, due to poor internet connection you are not seeing it from your side. In such case, not to worry, after you place your order with us already (by filling up the above form), we will get in touch with you again if we can't find your photo.