We get it. Sometimes, you may feel that our classic photo booth is too normal. You want a photo booth that is more unique and interesting. If so, our fisheye photo booth may be the ideal photo booth service for you. Photos captured by our photo booth system will be post manipulated to incorporate fisheye effect. These captured photo shots are then stitched up together to form an animated GIF. We are confident that your events guests will be delighted with the end result of this service (an animated GIF and a photo printout). Perfect for brand launches and road shows, reach out to us for more information on our Fisheye Photo Booth now 🙂
How Does Our Fisheye Photo Booth Work
Step 1:
Take some props and strike a pose in front of our backdrop. You can position yourself accordingly and pose in front of the live view monitor.
Step 2:
Once ready, our friendly photo booth assistant will snap 3 or 4 photos in succession. You can immediately previewed the photo captured on the monitor in front of you after each snap.
Step 3:
Our software will automatically start incorporating fisheye effect on all the 3 or 4 photos captured. It will also start the GIF video creation process, and start overlaying the final printout and GIF video with your event branding overlay.
In a few minutes time, the final GIF video and printout will be ready.  Your guests can then receive the soft copy of their fisheye video via email. For the photos, the hardcopy branded printout will be printed out instantly and passed over to your guests.
Our Fisheye Photo Booth Package
After taking 3 shots at our Fisheye Photo Booth, the first shot will be printed as a 4R printout. See first image below. 
All 3 shots captured will be used to form an animated GIF video which the guests can receive instantly via email. See second video below.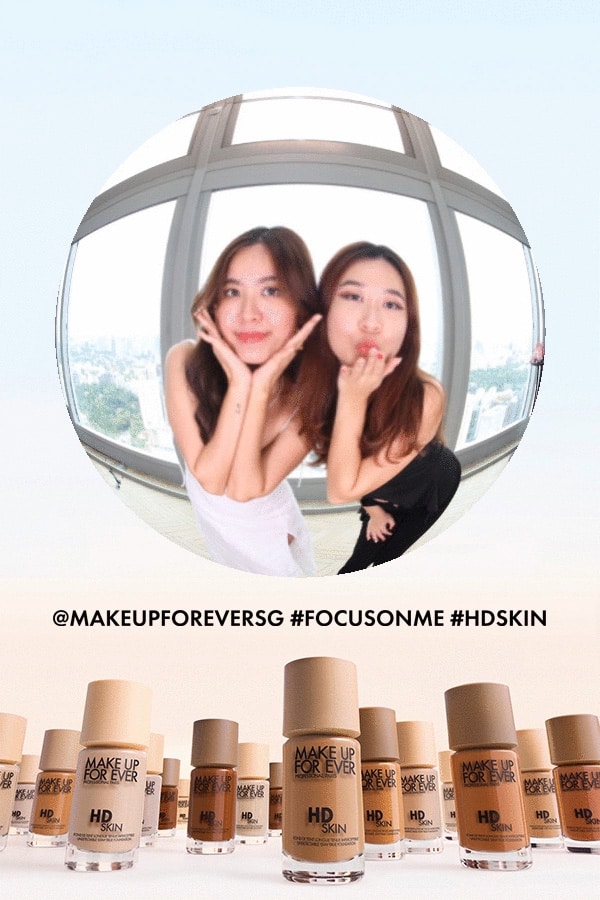 Unlimited fisheye photos capturing

Each group of guests will capture 3 shots when they arrive at our fisheye photo booth

Unlimited printouts

Fully customised printout design 1
4R printout size
Only the first shot will be embedded into the printout design can be printed out
Protective plastic sleeves for all printouts

Fully optional. Skip it to save the environment.

Fully customised GIF overlay design

Animated GIF is formed using the 3 photos captured
Fully customised video overlay design 1

Instant emailing of all animated GIF videos 2
Choose 1 backdrop from our standard range
Standard props provision
Softcopies provision after event via our online gallery
At least 1 high speed printer
At least 1 staff on site
Note:
1 We will work out this design for you based on the guidlines you pass us. You can revise the design for free up to the first 3 times. Every subsequent revision is at $30. Do note that there will only be ONE design. This design will be adapted to be used in the 4R printout and also the animated GIF video overlay.
2 Your guests can instantly email their very own GIF video (which is in mp4 format) to themselves. The email will be fired from our emailing system (an Instantly.sg email address) and is in our standard default email template. If you wish to customise the email content, you can do this via our customised email message add on (see below).
Our Fisheye Photo Booth Add Ons
Below are a list of add ons compatible with our Fisheye Photo Booth. For more pricing and details about each add on, feel free to reach out to us directly.
| Add On | Description |
| --- | --- |
| Customised props | Printed on 5mm thick hard foamboard. Price starts at $15 per piece for size within A3. For bigger sizes and other materials, please get in touch with us separately 1. |
| Customised backdrop | Size of 235cm by 235cm. Please note that the lead time for manufacturing a customised backdrop is about 5 to 7 working days. |
| Customised email message | When guests email their GIF video to themselves via our portal, the email message they received is fully customised. |
| Live GIF feed | GIF videos from our Fisheye Photo Booth can be streamed in real time for projection 2. |
| Mini branding enclosure | Our whole Fisheye Photo Booth system will be enclosed in a mini branded column structure. |
| Full branding enclosure | Our whole Fisheye Photo Booth system will be enclosed in a fully branded enclosure of dimensions 2.2m (L), 1.8m (B), and height of 2m. |
| WhatsApp | With this add on, your guests can WhatsApp their GIF video instantly to themselves. |
| Sticker printouts | 4R Printouts from our Fisheye Photo Booth will be printed on sticker photo paper. |
| Magnetic printouts | 4R Printouts from our Fisheye Photo Booth will have a magnetic backing. |
Note:
1 You can revise the design for free up to the first 3 times. Every subsequent revision is at $30.
2 Note that we will only provide the software for our Live Photo Feed. You will need to provide a laptop (with internet connection), projector and a projection screen.
Frequently Asked Questions
In what format will the GIF be sent over to my guests
Our Fisheye Photo Booth will automatically convert the GIF file generated into .mp4 format before sending it to your guests. We do not send over the GIF file in .gif format. Reason being, in most social media websites (such as Facebook and Instagram), they do not accept direct posting/sharing of .gif files. Instead, .mp4 files are more compatible.
Does your Fisheye Photo Booth comes with an actual photographer?
No. Our Fisheye Photo Booth uses our own custom Fisheye Photo Booth software to capture the photos and do post processing. We've created our Fisheye Photo Booth software such that your guests can see themselves live in the monitor positioned in front of them. As such, they can pose and position themselves accordingly. We will always have one Fisheye Photo booth assistant present on site to guide your guests accordingly.
How long will it take before my guests can email the generated GIF video they've taken to themselves?
Our Fisheye Photo Booth animated GIF video will be made available for your guests to email it to themselves within 2 minute.